*Lead Gen & CRM Marketing Automation Users: Advertisers will be managed through your Lead Gen & CRM account*
Managing multiple advertisers is easy in Lead Gen & CRM Ads. To add a new advertiser, hover over your site name in the top right.

Click Manage Advertisers.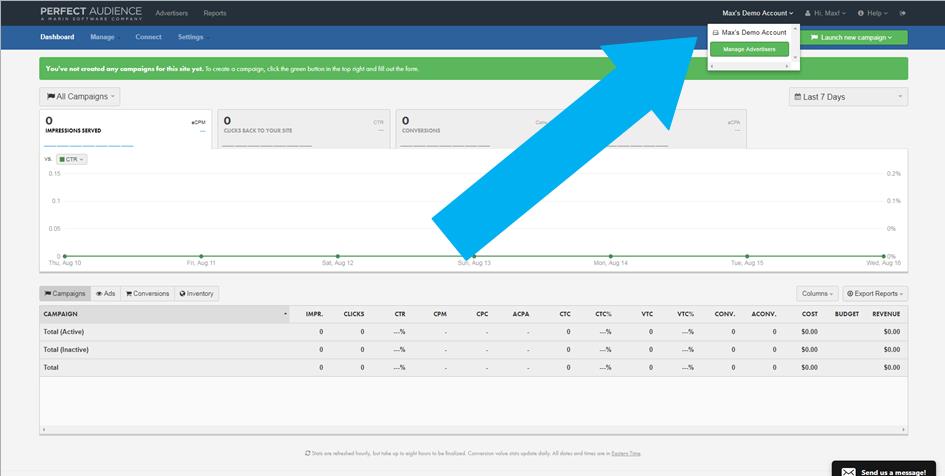 Click to enlarge.
Click to enlarge.
Add the new advertiser's name and information. Click Save.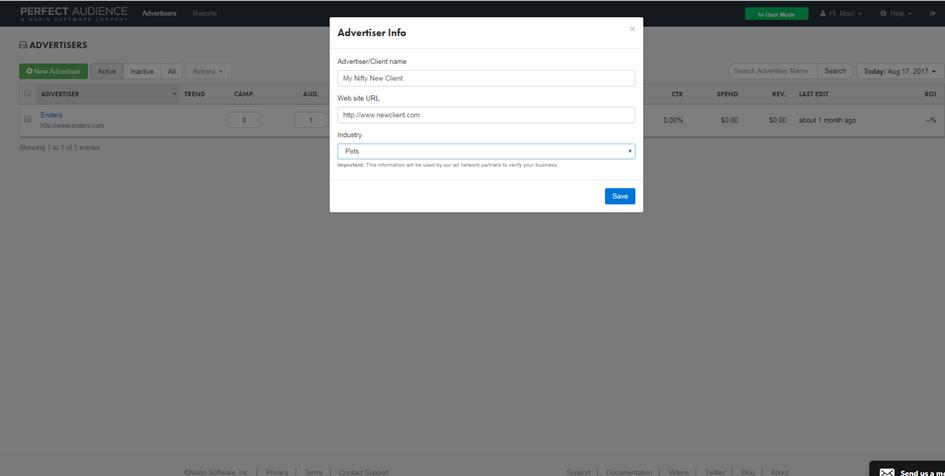 Click to enlarge.
You're all set! Remember that each different advertiser uses their own unique Site Tracking Tag. Return to this dashboard at any time by hovering over your name and finding the green 'Manage Advertisers' button. From there, you can view different time frames, click into any of your advertisers, or deactivate an advertiser if needed.
Please note that each new advertiser you add will go through the same Site Audit process to ensure their website adheres to the guidelines.