When launching a Facebook campaign, you have the option of setting specific ad placements for the campaign. By default, your ads will serve in all placements, including Facebook Audience Network.
To set your placements, launch a Facebook campaign or edit an existing campaign. From your Dashboard, click Launch New Campaign > Facebook Campaign.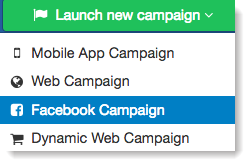 Click the Placement tab and select 'Edit Placements' to use custom Ad Placements.
Device Types: Choose if you want your ads to serve on all devices, desktop only, or mobile only.
Platforms: Select which platforms you'd like your ad to appear.
All Platforms: Ads will serve on Facebook, Audience Network, and Messenger. This option is recommended.
Facebook: Ads will serve on Facebook News Feed or Right Column only, depending on what is checked. Your ads will also serve on Instagram if you have an Instagram account connected to your Facebook account.
Audience Network: Ads will serve on Facebook Audience Network.
Messenger: Ads will serve within the Facebook Messenger app.
Placements: Select specific ad placements within each available platform.
OS Types: Ads will serve on all operating systems, Android and iOS, Android only, or iOS only.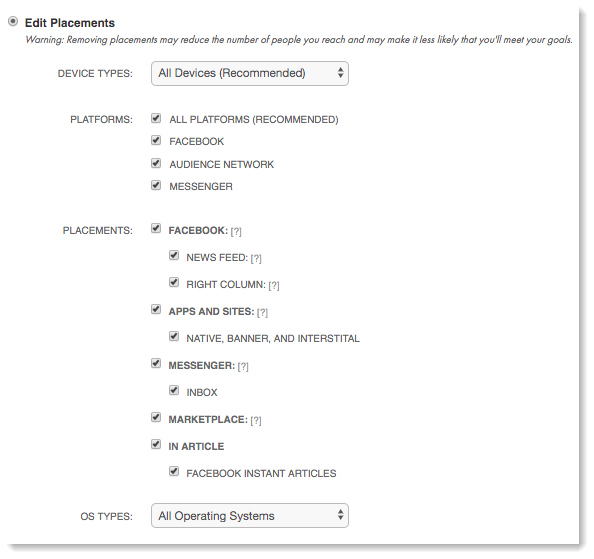 Note: Turning off default placements may limit your reach and the number of impressions served. We recommend using the default settings.
Finish creating your campaign as normal and your ads will start serving on the placements of your choosing.